Over at Gold Autoworks, we take pride in educating our customers (you the driver) on the intricate parts of the car. In this way, you can learn more about the work we do, and you can therefore make a more informed decision when it comes to the servicing of your car.
If you are looking to buy a second hand car, do take note that a car evaluation is not mandatory by law; however, car buyers are strongly encouraged by the Consumers Association of Singapore (CASE) to send pre-owned cars for a car evaluation before the purchase is made. Once the evaluation is complete, customers will receive an evaluation report. This evaluation report will highlight any defects that could affect the condition and roadworthiness of the vehicle.
Here's an example prepared by us on what a driver should expect to see: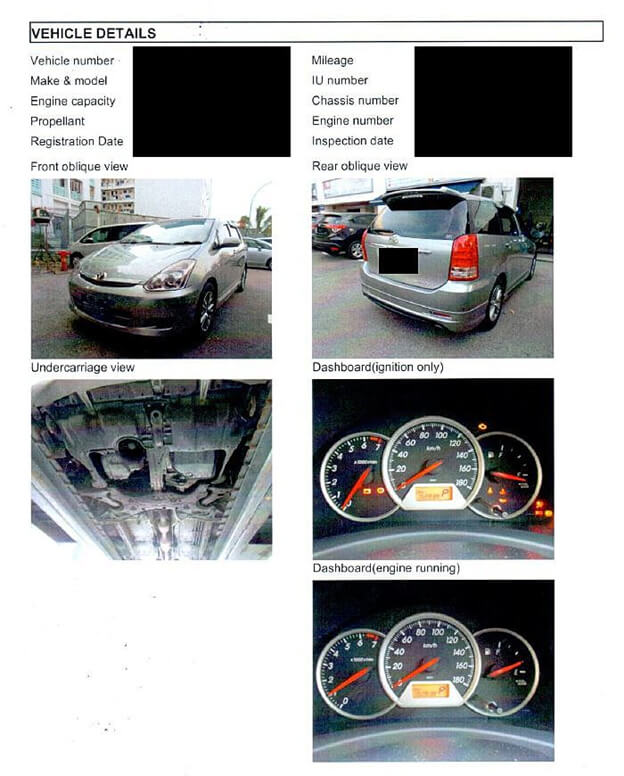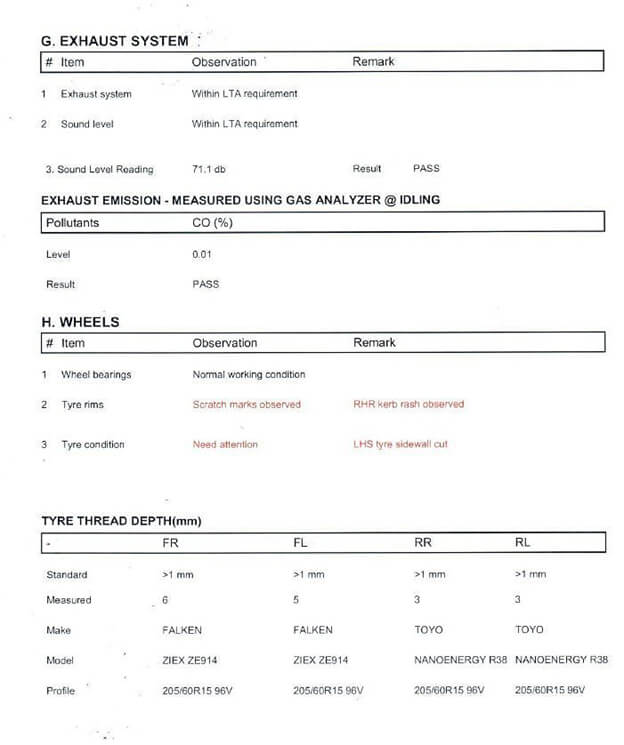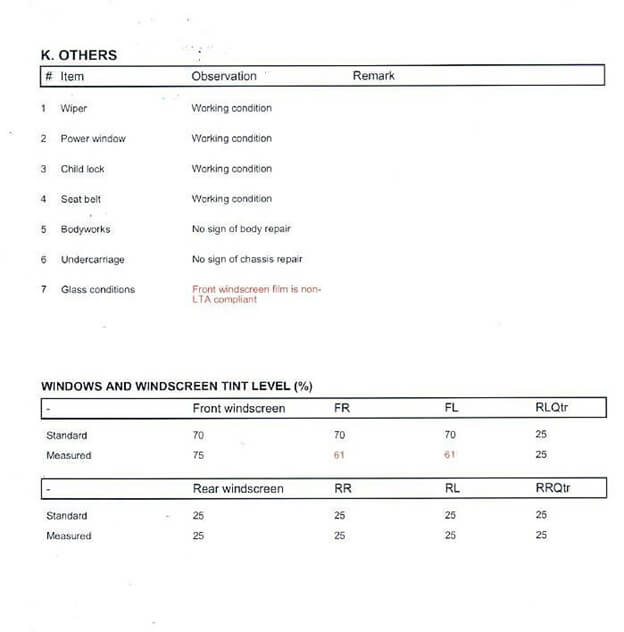 As you can see from the reports above, if there are any abnormalities or defects, then the metrics will be highlighted in red. Depending on how severe the issue or problem is, you can either ask for a price reduction or you can get the dealer to repair the defects before you complete the purchase.
If you decide to eventually have the car repaired, then take note that based on the Lemon law in Singapore, it is required of the car dealer to bear the costs of repair. You can then subsequently send the car for an inspection to ensure that the defects previously uncovered were repaired. Over at Gold Autoworks we do handle many of such cases. If you would like to get a quick quote for your car repair or for car servicing offers, feel free to WhatsApp us at 8199 9149 or use the Novocall system to schedule a phone call at your convenience.
Another tip that we would like to share with you, our esteemed customers is that there are just certain defects that aren't worth repairing. For example, the damages to the major car components such as the chassis, brake system, transmission box or steering system. It might be better to forfeit the car or to choose another one as these problems might make the car too dangerous to drive. If you are unsure, do make an appointment with us so that our car specialists can make a professional evaluation and give you the right advice.
Want to find out more? Make an appointment with us or find out why our customers repeatedly come back to us. Alternatively, click 'play' on the video embedded below to find out more!