Car Spray Paint Company Singapore
Gold Autoworks has been the #1 brand when it comes to Car Servicing and Car Spray Paint Services (including touch up paint service) for many years. We rely predominantly on our regular customers who have come back to us over the years. Our car spray paint service can help you when you accidentally scratch your car at the car park, or when you are unfortunately involved in a car accident where there is heavy damage to your cars.
Over the years, we have worked on more than 10,000 cars with scratches or accidents. Using our company's in-house spray painting techniques, as well as coupled with our experienced car technicians, we bring the beauty of your car back to life! Our professional car mechanics will ensure that there are no color mismatches or botched jobs. Do check out our Google or Facebook review to see our testimonials from our customers.  Check out a recent car spray case for our customer – a shining white BMW continental car. We took many different angles of this beautiful car to show you our attention to details when it comes to your car's spray painting work.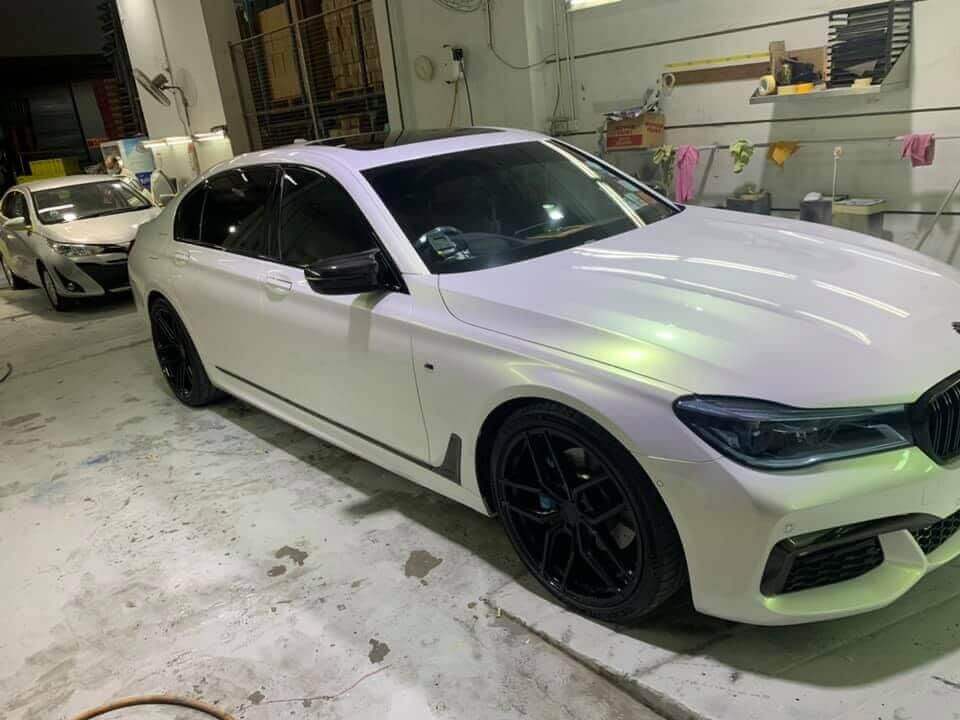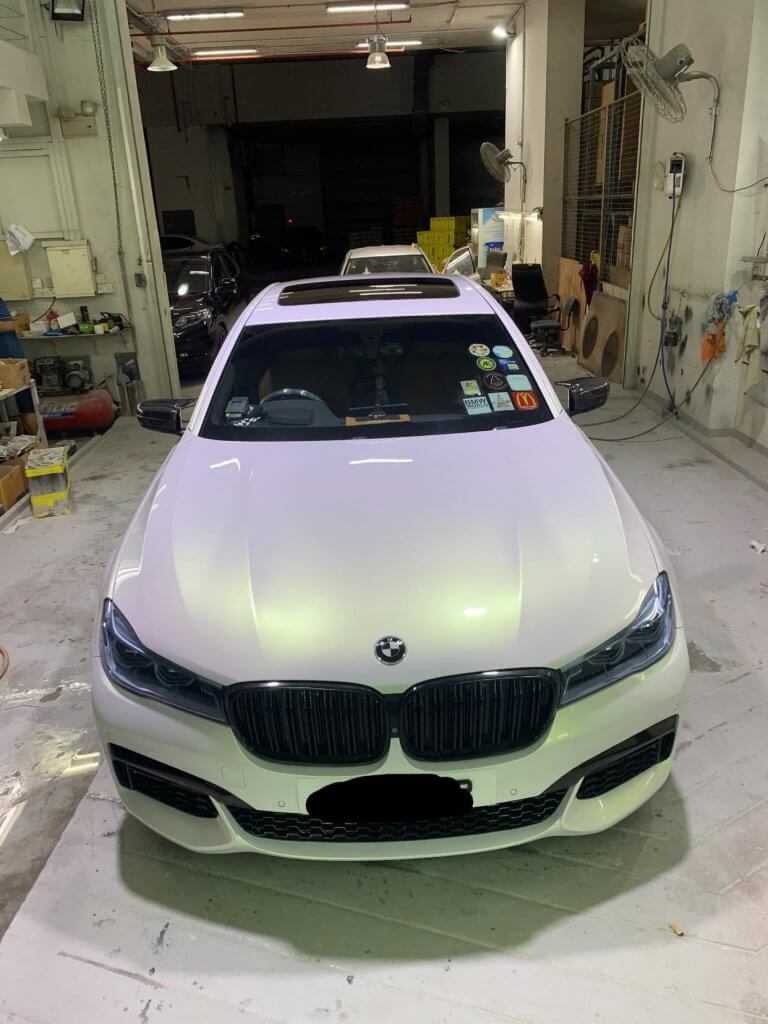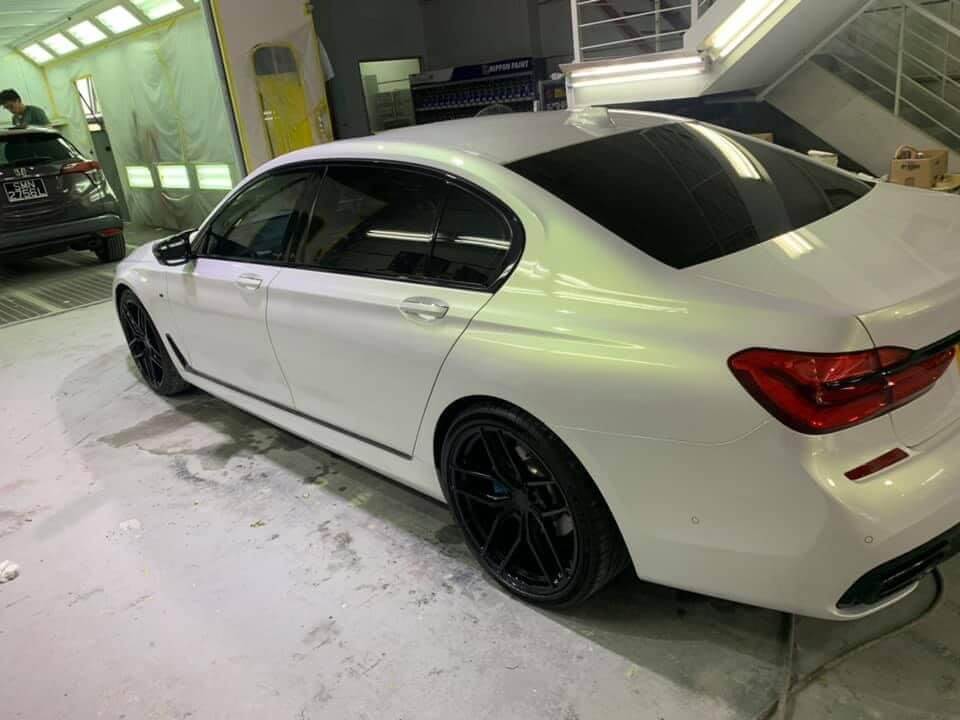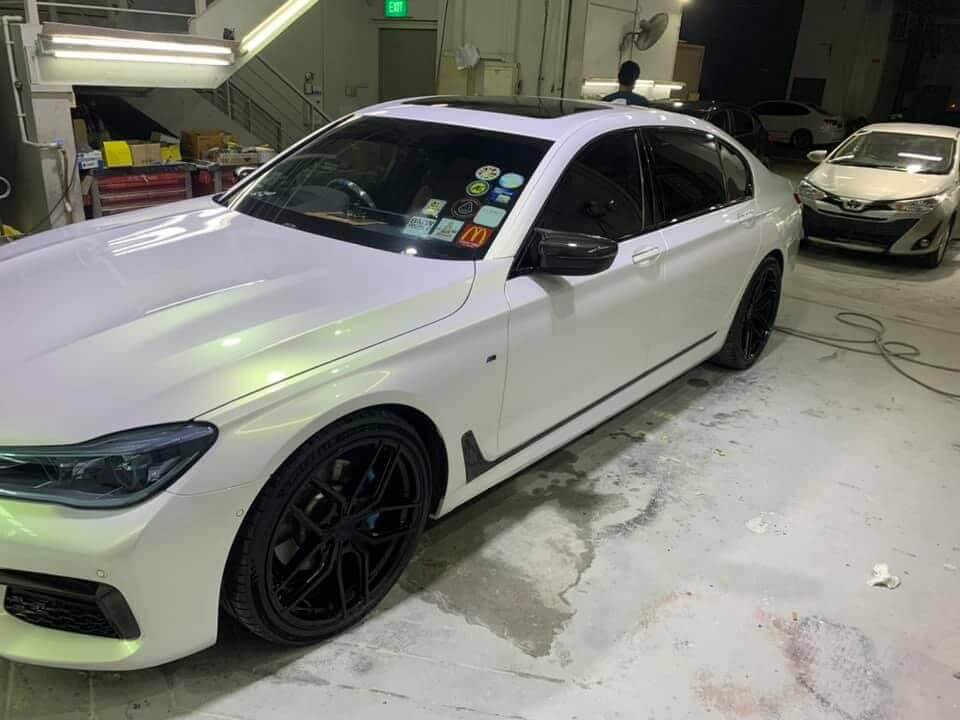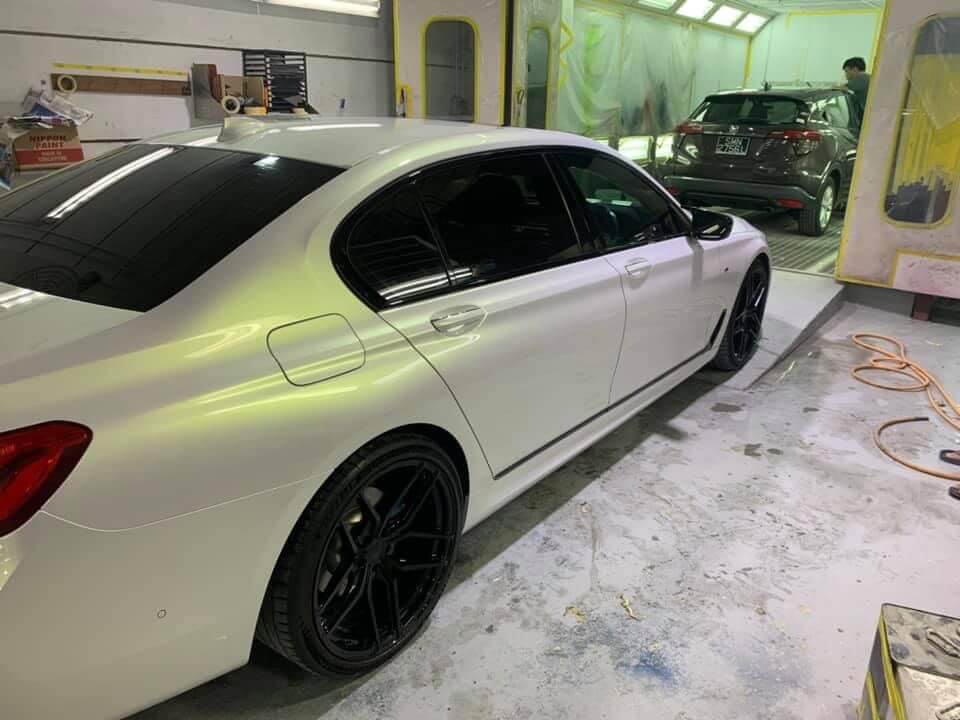 Below are our contact details if you are looking for a car spray paint service by Gold Autoworks.
| | | |
| --- | --- | --- |
| Address | : | 48 Toh Guan Road East, #01-119 Enterprise Hub, Singapore 608586 |
| Contact Number | : | +65 6264 0995 |
| Opening Hours | : | Mon-Fri 9am-6pm, Sat 9am-3pm |
| Facebook | : | https://www.facebook.com/goldautowork/ |
What Other Services Do You Provide Besides Car Spray Painting?
Besides being a professional and reliable car spray painting service company in Singapore, we also provide other services such as Body Kit Assembly, Custom Body Kits Installation, Panel Beating, Regular Car Servicing and Maintenance, Tyre-Rotation, and many more!
How Many Years Of Experience Does Gold Autoworks Have In Car Spray Paint?
Our staff have a collective experience of close to 100 years when it comes to car spray paint and car servicing.
Why Should I Choose Gold Autoworks For My Car Spray Paint?
There are 4 main reasons why you should choose us when you are considering doing car spray paint for your beloved automobile.
Shuttle Service
You happily send your car in to do a car spray service. You know that your car will be in our workshop for at least 1 day. Unfortunately, you need to head back to the office and you need to commute using the MRT. Not to worry! Our Gold Autoworks staff will send you to the nearest MRT (Jurong East MRT Station). This service is 100% free and there is no additional cost associated with your car spray paint service with us. We just want you to enjoy life being a Gold Autoworks customer!
Pickup & Delivery Service
If you are busy, we can even go down to your working place to pick up your car from you. Once the car spray paint service is completed, we will deliver your beloved car back to you at your designated place. Hassle free! 100% complimentary service! No questions asked no matter where you are!
Professionalism
We will offer our best advice when it comes to your car spray paint job. We will share with you the advantages and disadvantages when it comes to certain things. You can rely on our knowledge, as well as our 100% professionalism to make an informed decision.
You Are The Boss – You Decide
At the end of the day, you are our boss. You decide what you want to do, based on our recommendations. There is no pushing of sales. We will do our utmost for you based on your decision.
Still unsure over our Car Spray Paint service?
Take a look at our 100s of positive review on Google and Facebook. Here are some screenshots for your perusal. All these reviews are unsolicited and are real customers from our workshop!