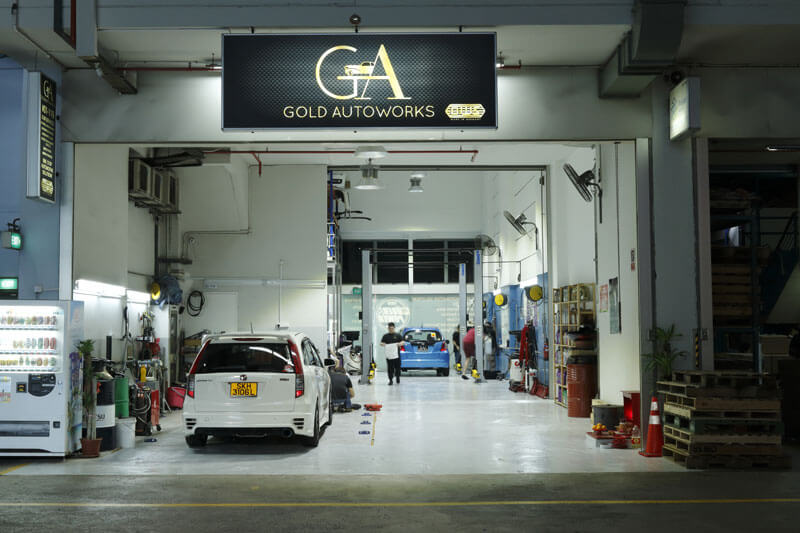 What is car servicing?
Car servicing is maintenance that is carried out on a car in a set time interval or after the vehicle has hit a certain mileage. They are specified by the car manufacturer in a service schedule stated in the car service manual. This is to keep the engine to continue running as it should for a long time after maintenance.
In Singapore, there are many options to look at, but it is important to see the kind of service that is required according to your car brand as well as the mileage.
What does it consist of?
Car maintenance is dependent on the model, make as well as the year that it was released. There are many types of maintenance tasks carried out on a car, but most importantly is the type that is required for your car by the dealer as well as what is stated in your car service manual.
Service types come in forms as such:
| | |
| --- | --- |
| Type of Service | Interval of Service |
| Regular Maintenance | Oil and Filter replacement |
| Basic or Interim Service | Every either 6 months or 6,000 miles |
| Full Service / Major Service | Every either 12 months or 12,000 miles |
| Manufacturer Service | According to the manufacturer service schedule – check car manual for more information |
The type of servicing required is dependent on the interval between services.
Regular Maintenance refers to an oil and filter replacement. It is included in all the services as it is crucial, helping your car to continue running reliably as well as increasing fuel efficiency.
Common car servicing will consist of services for minor and major vehicle services which are as such:
Minor Car Servicing – also known as basic or interim servicing
Replace oil and filter
Check brakes and brake fluid
Check air conditioning operation
Test cooling system
Check battery
Check transmission
Check steering and suspension
Check lights and tyres
Check windscreen wipers and washers
Check air and fuel filters
Major Car Servicing is inclusive of service that is done during minor car servicing as well as the following:
Check and top up all fluids
Inspect the vehicle for safety issues
Check all external engine belts and hoses
Check tyres and pressures
Test the battery, cooling system and coolant condition
Replace spark plugs
Repack all wheel bearings
Change all transmission oils
Manufacturer Service includes wear, service and maintenance. It is the most comprehensive service compared to the other services. Such includes checking:
Oil and oil filter replacement
Brake fluid
Anti-Freeze coolant
Windscreen wash
Full brake
Power steering fluid
Steering
Shock absorbers
Suspension
Light
Windscreen wipers
Wheel alignment
Charging systems
Exhaust
Battery
Charging system
Tyre tread and pressure
Most of this should be indicated in your car service manual, that would specify the checks and replacements that should be done.
There are many components and steps to car servicing, some that your dealer might not cover. But it is important to keep an eye out for any parts that might show signs of maintenance needs and bring it up with your dealer.
What should one lookout for when preparing and going for car servicing?
It is important for owners to read the car servicing manual to be able to understand how to better take care of the car and ensure that it is going for the regular checks that it is required to have. It is also important to have an idea of what parts are going to be changed and do research on what procedures would be completed so that you will not pay extra for unnecessary steps and services which does not bring you any other benefits other than increasing servicing costs.
It is important that one services their car regularly according to the manual, rather than wait until some major issues appear in the car before sending it for servicing and repair. This is because it will become very costly, especially for major repairs. It is said that it is better to be safe than sorry, so it is advised for car owners to get servicing down periodically and get things fixed when issues arise immediately rather than wait for something big to break before paying a hefty price for it.
With the option of going for third party servicing workshops(independent) available, it gives car owners more choices for servicing their car. However, even though third party servicing is cheaper, it is important that owners do thorough research before visiting an independent workshop. This is to ensure you find the right ethical mechanic with good service quality so that you are getting your bang for buck.
If you return to your authorised dealer and want to decide which service programme to opt for, u can check your mileage and select the programme that is recommended to the mileage that your car is close to clocking. Servicing through your dealer will guarantee you genuine parts and expertise, as well as a written record of the car's service history. This would be important for buyers if you would want to sell the car in the future.
For lubricants, If your car is a modern car, always choose synthetic oils as it protects your engine better and is more resistant to breaking down. If your car is an old car of over 30 years and above, synthetic oils may damage its engine, so it should be better for you to choose mineral oil instead. One should not opt for an engine flush as you do not need it, as long as you service your car regularly and only use the right kind of quality oil for your car.
Car Servicing in Singapore
In Singapore, it can be really costly to not only purchase the car, as well as acquiring the COE(Certificate Of Entitlement). Not to mention, there are other factors such as servicing, gas, parking and insurance. Singapore has options for those who prefer both car dealers as well as car workshops. If one opts to go for car workshops, it is important to check that they are registered. Car workshops generally have more workshops around the island, which gives customers more options.
Generally, the cost of car servicing can cost up to $2640 on average, for a period of five years. This will depend on what brand of care you own and if you visit a car dealer or car workshop. Servicing a car over five years at an authorised dealer can cost up to $3700, depending on the model and brand, and up to about $2300 in car workshops. This is only if you find a trustable mechanic that will not overcharge you, as long as you do the necessary research and speak to the mechanic ahead of time of the list of maintenance to be done.
Many car dealers and car workshops offer packages that can help to lower costs, with each service cost ranging from $150- $300 per service, depending on what kind of service you are looking to do. You should read and see if the services are applicable and useful in servicing your car before purchasing it.
Taking care of a car is just like taking care of our bodies. It is important to constantly care for our car periodically so that the costs incurred during servicing will not be very high as well as allowing it to last longer.