Had a car accident? Claim insurance now.
Oh no despite your best efforts, an unfortunate incident happened! We understand that you might be stressed out and sad about it and we don't want you to worry any further. Contact us at 6264 0995 for car insurance claim. We will be there within 20 minutes to take care of the situation.
Meanwhile, read and follow the following instructions-
How to make insurance claim for car accident
Although it is easily preventable, sometimes accidents just happen. And when it does (touch wood), with your heart beating fast and adrenaline pulsating, you might not have a clear, level head to think straight and act accordingly. Keep calm, you can manage the situation and prevent the unfortunate from becoming worse. This article would be detailing all the necessary steps you should take and all the important points on handling a car accident, what to do and what not to do to better manage the stressful situation. It would also include information on car insurance in Singapore, how to claim car insurance after an accident and if you should make a claim on your car insurance.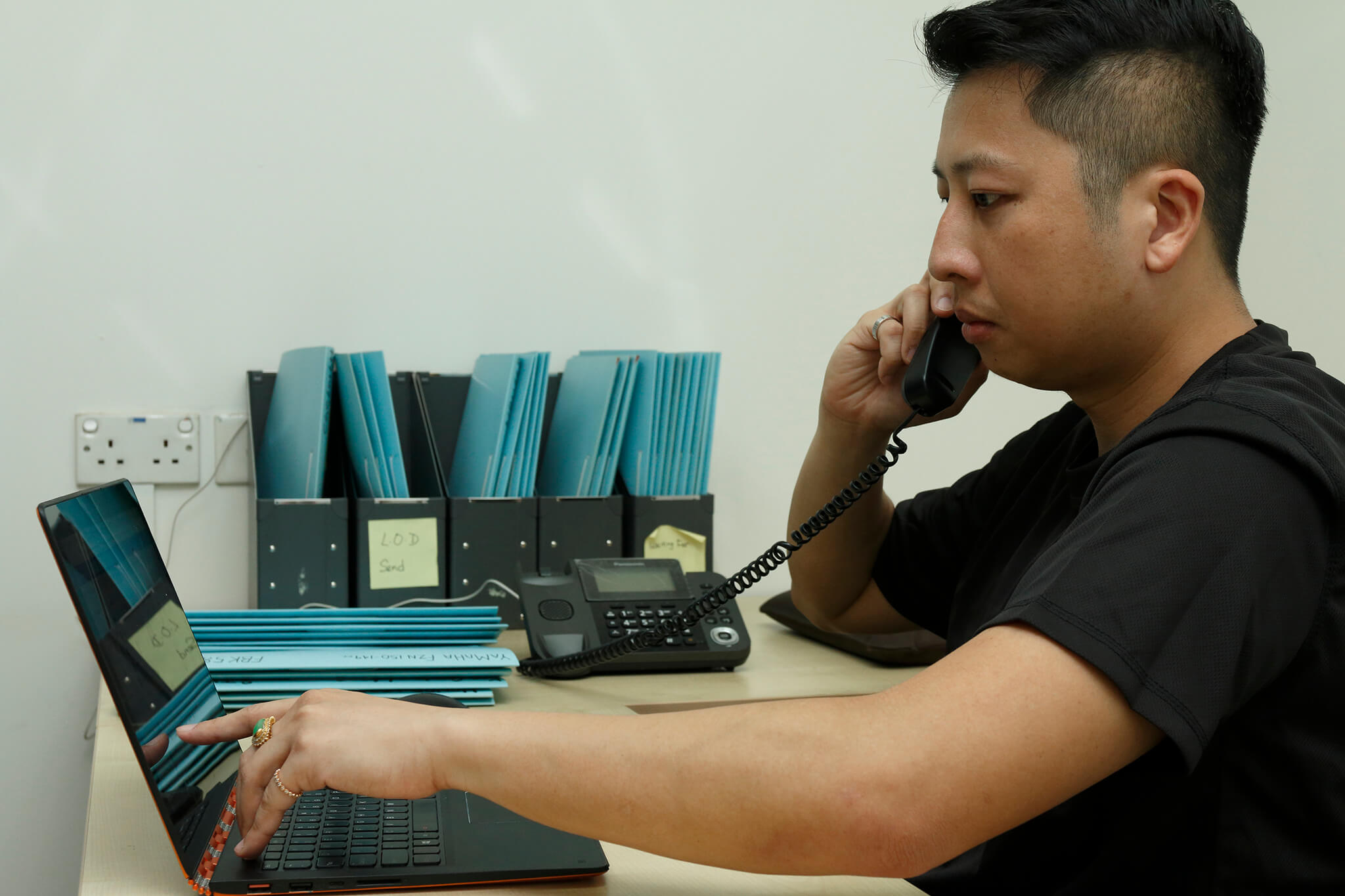 Car Insurance Claim
Full consultation and assistance in third-party car claims

24-hour towing service to our workshop

Courtesy car provided

Free collection and delivery services on request

6-month warranty on repairs

Quality and workmanship

Strict compliance with car claim framework

Experienced team
Car Insurance Claim Renewals
Hassle-free experience! Let us handle the car insurance paperwork for you.

What should you do if there is a car accident?
In the even of an accident, we are ready to help you in all matters of accident insurance.
01.

Take Note

Take down vehicle registration numbers and car insurance companies of the vehicles affected in the accident, including name, NRIC, address, and telephone numbers of the drivers, passengers, and witnesses
02.

Contact

With the information taken down, contact Gold Autoworks regarding the accident and provide us with the details including the time, location and position of vehicles during the accidents (ideally, with photographs).
03.

Service

Our professional claims specialist will be sent to you within 20 minutes at the accident site to assist you further with all the processes and steps necessary for the claim.
Warning : You are expected to make a police report within 24 hours if:
Someone is injured and sent to the hospital.
The accident involves a pedestrian or cyclist.
One of the parties is a foreign registered vehicle or government car vehicle.
Government property: Railings, Lamp post, Traffic signs, etc, is damaged in the accident.
Third-party 'hit-and-run'.